Concise Professional Bio
Ray Gottlieb, O.D., Ph.D., FCOVD, FCSO, graduated from the U.C. Berkeley, School of Optometry in 1964 with highest honors. His Ph.D. from Saybrook University in San Francisco (1978) was in Humanistic Psychology/Human Sciences. He practiced optometry for many years, specializing in functional optometric training, syntonic phototherapy, neuro-optometric rehabilitation and low vision. Dr. Gottlieb has been Dean of the College of Syntonic Optometry since 1985. In the 1980's he created Eye Gym Optometry, a membership vision improvement gym In Santa Monica, CA. He was research editor for the Brain/Mind Bulletin, a newsletter about brain research, creativity, education and human health and potential (1982-1991).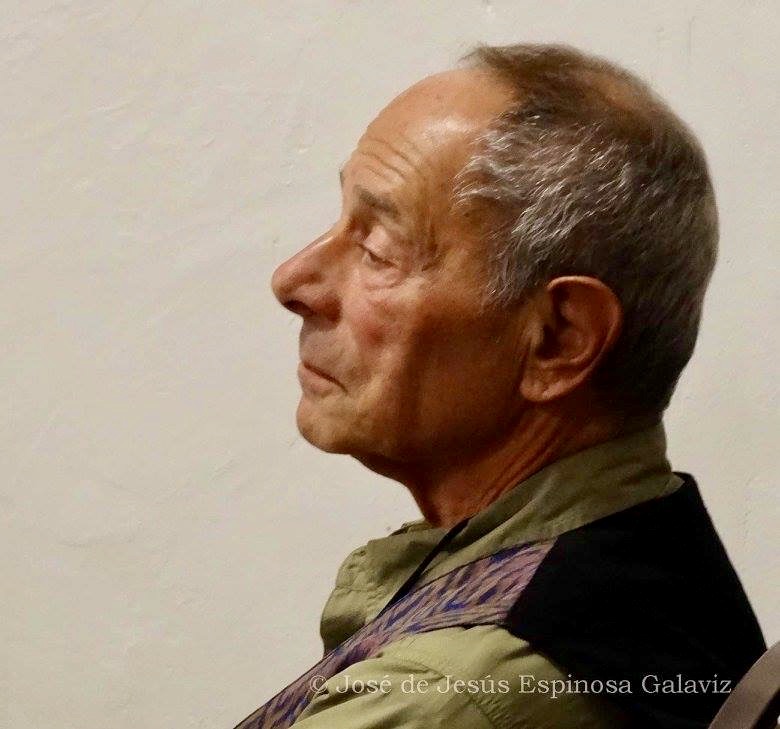 He has taught on the academic faculty of the U. Houston, College of Optometry, was on the clinical faculty of two universities, worked at two psychiatric hospitals, a low vision center, in the piano department at the Chautauqua Institution, and is on the faculty of the Rebecca Penneys Piano Festival at the University of South Florida where he works with advanced piano students to improve their attention, memory, body coordination and learning skills. He eliminated his myopia using Bates natural eye improvement methods and prevented the onset of his presbyopia using an approach he invented (now available as a DVD package called (The Read Without Glasses Method). His writings include Attention and Memory Training: Stress-Point learning on the Trampoline (OEP 2005), The Fundamentals of Flow in Learning Music (with Rebecca Penneys, self-published 1993); A Neuropsychology of Nearsightedness (PhD dissertation, 1978) and many journal articles and book chapters. Dr. Gottlieb lectures about vision therapy, syntonic phototherapy and natural vision training to optometrists, educators, health professionals and the general public in the U.S. and abroad. He is an honored recipient of the College of Syntonic Optometry's H. Riley Spitler Award and the Neuro-Optometric Rehabilitation Association's Advancement of Science Award for his contributions to the field of functional optometry. Now retired from active optometric practice, he lives in Florida where he researches, writes, swims, and invents and practices eye/brain/body exercises on a sunny Gulf of Mexico beach.
Personal Comments For Bio:
I have had an unusually varied career as an optometrist after finishing my optometry studies at the U. of California, Berkeley in 1964 (with highest honors). After a year of post-graduate studies and serving on the clinical faculty at the UC Berkeley School of Optometry, I left Berkeley to join the academic faculty of the U. of Houston, College of Optometry. In the late 1960's I took a time out to travel extensively in Europe where I had many adventures and became interested in yoga, Tai Chi, and meditation. I returned to the US 18 months later and moved to Berkeley where I practiced optometry and continued to explore various eastern healing practices. By chance I saw Bates' book about his method of eye improvement and decided to practice it on myself as an experiment to see if it worked to clear my myopia. I worked tirelessly and, after 18 months and contrary to conventional eye care wisdom, I succeeded in fully reducing my nearsightedness. I taught Bates Method classes at the Free University of Berkeley, lectured at large holistic health conferences around California and the US and opened an optometry office to teach Bates practices for eyesight improvement in Berkeley.
A few years later I moved to Sonoma County, CA (1972) where I opened an optometry practice in Sebastopol. At that time, I learned about functional optometry and devoted my full attention to reading, attending conferences and practicing on myself to improve my reading attention, and visual learning skills. After I gained experience and confidence, I began teaching these practices in my optometry practice. I learned many vision therapy techniques and approaches but was particularly attracted to the trampoline, stress-point approach developed by optometrist, Dr. Robert Pepper and to Syntonic Optometric Phototherapy. These, along with Dr. Bates' approach and body-oriented therapies, became the main focus of my optometric vision therapy practice.
During this period, I taught these vision therapy approaches for students with learning disability in classes at Santa Rosa Community College and at Sonoma State Mental Hospital where I trained hospital staff to work with cognitively-impaired (retarded) young adult patients using Dr. Pepper's trampoline stress-point techniques. In my optometric practice I worked with learning disabled children, strabismic, amblyopic, and brain injured patients and people who wished to reduce or eliminate the need for prescription lenses to see clearly. Later I co-founded The Center for Developing Conscious Vision in San Francisco with Meir Schneider. This is where I invented my exercise for reversing presbyopia in 1976. (This exercise was produced in 2005 as a DVD product called The Read without Glasses Method with Martin Sussman of the Cambridge Institute for Better Vision.) In 1978 I received a Ph.D. degree in Humanistic Psychology/Human Sciences from the Saybrook Institute in San Francisco (now Saybrook University). In my Ph.D dissertation, A Neuropsychology of Nearsightedness, I concocted a scientific model about the causes of myopia in support of Bates' ideas. In my last years in Sonoma County I, along with a team of other health professionals formed the Health Integration Center, a multi-professional holistic health facility.
In 1981 I moved to Santa Monica, CA, to open EGO (Eye Gym Optometry) where people who joined the gym could practice supervised vision improvement activities for as long as they liked five days a week. Unfortunately, the economic recession of 1981-83 took down EGO's financial backers and ended the experiment. A few months later I was invited to co-write a book, The New Common Sense, with author, Marilyn Ferguson (never published), and became research editor for the Brain/Mind Bulletin (B/MB), published by Marilyn Ferguson. So I took another break from optometric practice and began working on our book, researching and writing for B/MB, and traveling with Marilyn around the US and Europe to lecture about the brain, society and the future.
Nine years later, I felt a strong call to return to vision training and syntonics and eventually moved to the New York City area where I worked at The DiMille Center for Psychotherapy applying the Pepper stress-point approach with psychotherapy patients. During that time (1992) I wrote Attention and Memory Training that was published many years later, in 2005, by OEPF, an optometric educational and publishing company. I also worked with a gymnastic team in Madison, NJ, using Pepper's trampoline approach. Shortly thereafter (1992), I was invited by Professor Rebecca Penneys, to work using the trampoline stress-point approach with college-age piano students to train improvements in their body coordination and attention and learning behaviors to improve their piano learning. at the Chautauqua Institution in Western NY (1993-2012) where Rebecca ran the piano program for the summer music school. That winter, I moved to Rochester, NY. In 1994 Rebecca and I co-wrote: The Fundamentals of Flow in Learning Music (self-published), an application of Pepper's stress-point approach to improving music learning and practice. In addition to my private optometry vision therapy office in Rochester, I worked at as the resident eye doctor for the Rochester Psychiatric Center, a NY State psychiatric hospital, as a low vision specialist at ABVI, in their low vision clinic and as a senior clinician at the U. of Rochester Medical School. I also consulted for schools in the Rochester area.
In 2011, I moved (with Rebecca) to St. Pete Beach, FL and retired from active practice. Now I continue to work each summer with piano students at the Rebecca Penneys Piano Festival at USF in Tampa, FL, and to write professional articles and lecture to eye care practitioners and educators, here and abroad. Mostly I am engaged in researching scientific articles related to syntonic phototherapy, attention and memory, presbyopia, anti-aging, and Bates, in an attempt to establish a solid scientific basis for and to expand scope of these alternative practices in hopes of accelerating their acceptance as mainstream health modalities. In addition I garden, swim and indulge myself in doing vision and health-related practices on a sunny beach on the Gulf of Mexico.